Wave Goodbye to Procrastination and Hello to Feeling Productive and Supported!
Join the Virtual Co-Working & Support Club today!
START YOUR 3 WEEK FREE TRIAL
Why Join the Club?
Working together is way more FUN!
Be more focused and productive and get more of that stuff done that you've been procrastinating on!
Increase motivation, productivity, and happiness while working - did you know that research studies have shown that working alongside other people (even virtually) can dramatically increase these levels?
Receive support – sometimes having someone to talk through things with makes all difference between staying stuck and moving forward.
Make a positive impact in the world while being more productive! A portion of your monthly membership fee will be donated to a nonprofit organization to provide education for children in need!
BONUS: It's a tax deduction for your business! 🤑
Introducing...the Virtual Co-Working & Support Club!
Here's what you get when you join:
2-hour & 15 Min. Virtual Co-Working Focus Sessions
We follow a research backed productivity method to fuel focus, motivation, decision making, your well-being, and FUN! Come and go as needed.
60 Min. Mastermind Support Sessions
We'll come together as a group to support each other, mastermind style, with me as the host! We'll brainstorm together, share experiences, and coach/mentor each other.
Special Beta Price + a 3 Week Free Trial! Cancel anytime.
While this program is in beta (being tested), take advantage of the $22/month investment plus the 3 weeks free trial. No minimum contracts. Cancel anytime.
What Happy Members Are Saying
Your investment makes a global impact! 🌍
Your monthly investment will provide 5 days of education to a child in need!
Each month, I will be donating 5% of all proceeds to the B1G1 non-profit organization that distributes funds to various projects that provide children with education around the world!
Learn more about B1G1 here – http://bit.ly/exploreb1g1
*P.S.* - If you wish to join me in this movement with B1G1 - please use my unique referral code BM15982. When you join through my code, 50 days of access to education are given to children in the world.
This is for you if you...
Are a soul led, heart centered entrepreneur that values the wellbeing of humans and our planet above profits
🔶
Are able to take advantage of at least some of the time slots available!
🔶
Find yourself procrastinating and know that dedicated focus time will help you make significant progress towards growing your business.
🔶
Feel more motivated when there are others keeping you accountable.
🔶
Feel lonely while building business and want some community to share the experience with.
🔶
Get more accomplished when working alongside others.
🔶
Want light support every now and then to help you organize your thoughts, talk things out loud with someone, and brainstorm ideas.
Sign up for a session through my calendar links!
Click on each image below to see current available dates and times for the sessions.
By default, there will be Virtual Co-Working Focus Sessions weekly. Since I'm currently a one-woman team, in the event that I decide to take time off or unexpected emergency situations occur, I promise to communicate any schedule changes with as much heads up as possible. You are guaranteed at least 4 Virtual Co-Working Focus Sessions and 2 support sessions per month as part of your membership.
Join a Virtual Co-Working Focus Session!
2 Hour & 15 Minute Session via Zoom - Available 4 times per month
What happens in a Virtual Co-Working Focus Session?
First ~10 Minutes - We'll arrive into the space together, turn off distractions, and check-in with what each of us will work on.

Optional: Opt-in for an accountability check-in at the end.

You then have 2 options:

Mute the Zoom session and work undisturbed for as long as you'd like. -and/or-
Follow along as I guide the group with the 🍅 Pomodoro technique - a research backed method proven to increase focus and productivity! We'll be working in 25 minute "sprints" and pausing for 5 minute energizing breaks (with a fun twist!).

Last 10 Minutes - We'll finish strong with a final wellness break, accountability check-ins, and celebrate each other for staying focused and productive! 🎉
What are folks working on in these sessions?
Anything that needs to be done in their business and/or job! Here are some examples from sessions so far:
✔️ Planning for the week/month/quarter/year!
✔️ Admin work - managing emails, organizing documents, to-do lists
✔️ Creating social media content
✔️ Writing blog articles and book chapters
✔️ Setting up a freebie funnel
✔️ Fulfilling orders
✔️ Finishing client projects
✔️ Creating slide decks for a class/workshop/program
✔️ Designing flyers and business cards
What's on your to-do list? Come knock it out with us!
Pop in to a Mastermind Support Session!
60 Minute Session via Zoom - Available 2 times per month
What happens in a Mastermind Support Session?
We come together as a group to support each other, mastermind style.
Here's how it works:
As folks join, I'll track who joined first and will ask folks to come forward with something they'd like support with or to share.

Each fellow member will then take turns asking clarifying questions, providing feedback, sharing ideas and perspectives, and/or expanding on a topic.
Come forward with something you've been stuck on...something you'd like a sounding board for...or anything that you're currently experiencing in your business that you'd like to share with community that understands where you're coming from (we don't always have to "fix it" - sometimes it's just nice to feel heard and seen).
Support will be available on a first come – first serve basis. People who are requesting support for the first time will be prioritized to ensure as many people as possible in the group get the benefits.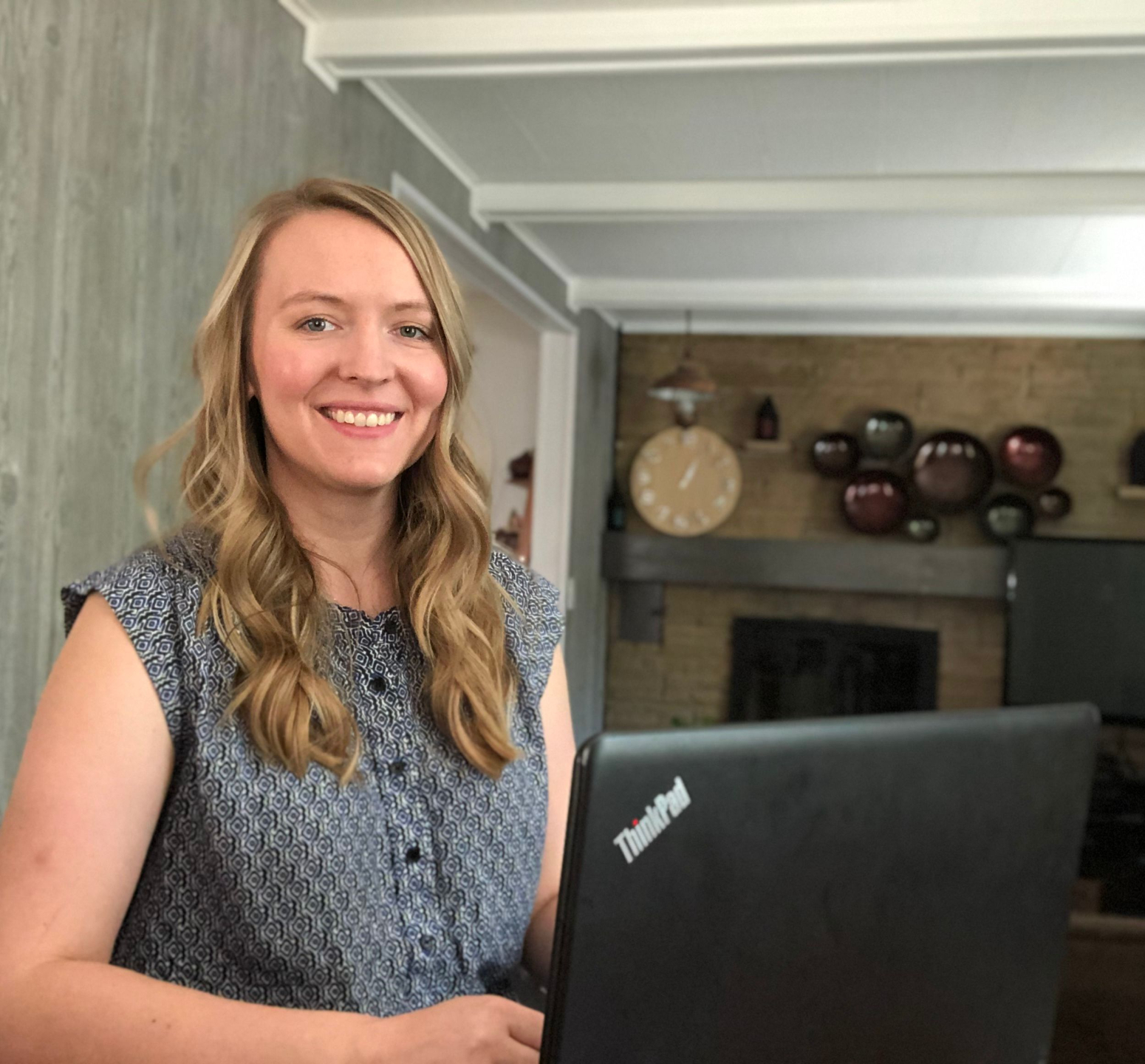 Alina asked the exact right questions, having me answer for myself. It helped me uncover doubts, uncertainties and frustrations. By learning all of this, I was able to quickly identify where my stumbling blocks are, what I can do to get them out of the way and how I can solve all of these issues in the future with ease.
Alina is Great! I have a lot of things going on in my life - both professionally and personally. My regular sessions with Alina provide me with the space to step back and think about my priorities and how best to engage with them - all with the guidance, insight, encouragement, and accountability that Alina provides. I have made many changes in how I go about getting work done as a result of our sessions - and I feel that each change has brought an improvement in my effectiveness, happiness, and overall stress level.
-Ben Temple
I would absolutely recommend working with Alina! She is very kind, has so much patience, she genuinely wants to help and see you succeed. She goes above and beyond and she has provided so much value to me and super grateful to her.
Alina helped me figure out what some of my offerings could be. This was a huge eye opener for me. She has a fountain of creative ideas and I felt confident that no matter what my questions might be about my business she'd have a brilliant answer. Her caring, thoughtful nature made it an absolute pleasure to work with her.
-Diana Barich
Working with Alina is easy. The conversation flows easily and effortlessly. It feels like a space where I can totally be honest and expand my awareness thanks to the questions you ask throughout the session. Working with you is like a breath of fresh air!!
-Mireia Bertos Fortis
Finding the confidence to launch your own business can feel intimidating but having Alina as my business coach and mentor made all the difference to the success I'm experiencing today...
...With Alina's support, I received the promotion I'd dreamed of and have launched my art business – all within shorter timelines and with better results than I could have imagined.
-Leslie Holgate
Hi! I'm Alina - Your Support Coach!
I'm an ex-accountant turned Entrepreneur Support Coach, Mentor & Hypnotist, and I love supporting early stage, service based, online entrepreneurs on their business journey.
It's been over 4 years since I've left my corporate career, and I've learned so many lessons from my transition from employee to entrepreneur.
One of these lessons has been learning to actually get stuff done when you don't have deadlines or a boss or team to keep you accountable.
I've found scheduling "work sprints" with other people to stay productive. I also love to be able to ask my peers for support when I'm spinning my wheels.
Problem is – it's not always consistent because of busy schedules, and I often don't want to join another coaching program or peer group where I am expected to show up every week.
That's why I created this club – so you can have community, accountability, and support at an accessible investment and no pressure to commit long term!
Your Questions Answered -
Re: Sessions
Can I come late/leave early?
How do I join the sessions once I sign up?
What can I work on during the sessions?
Will there be talking or noise during the sessions?
Can I get coaching or support during the co-working sessions?
Your Questions Answered - General
What does it mean that this program is in "beta"?
What if I can't make it to live to any of the sessions?
Do you offer refunds? Is there a minimum commitment upon joining?
Do you offer 1:1 coaching or support?
I have questions not listed here and/or would like to speak with you before making the decision to invest.
Let's be more productive together! Join the Virtual Co-Working & Support Club Today!